Last updated: 6 September 2023
---
1. Patron Benefits
If you like what we do, please consider supporting us on Patreon. There are currently 3 tiers of support you can choose from on Patreon. Generally speaking, you will get the following in return for your support:
Recognition as a Patron. Your name will be listed on all of our videos, and all of our other works. You will also be eternally etched in the Patron wall below, and have a Patron label beside your name on the community forums.
Exclusive account badges. If support us as a Patron during certain periods of our growth and development, you will get awarded badges on your forum account here.
Access to our project files and articles. If you've been following our online tutorials, you may want access to our accompanying articles, or to the project files that we worked on for the tutorials. To see which parts of each series are locked behind a Patreon subscription, look at the information on the Series page of the series you are following.
Not all the tiers get all the benefits listed above. For more information on the specific benefits of each tier, please head to our Patreon page using the button below.
---
2. Our Patron Wall
A lot of what we do becomes worth it only because we have the support of people. Even if you are only here to get the project files, we are still extremely grateful.
a. Our Current Patrons
Many thanks to our Patrons below, who make it worthwhile for us to continue doing what we are doing.
Silver Tier
Solo Jeremy Rivas James Harris davidhoernchen Soy Jakkington Brad Egan ab kh Adam R Dom Calderon Zhao Ziru Henry Reigle rongwei0801 RPGWelten Daniel Flamaropol Sabrina Bateman Sangol Stefano Dre Kristine Westman trevor nichols Gtug Bhuj Noragiri Des Siu anon050505 Christian Stovall
Bronze Tier
grandogrando Chris Chris Germano Solo Azume Sam Hyeong Jordan Muir Ruonan Alex Iacobut g Dni Anderson Ables Corey Matthews Journey FireTacos Avenesh Nair Draken Jesse Pepels Emi Ghenea Jhonn Solis 姜道成 Jamie Sophia Sun Ben Price tableDrame 俊哲 侯 cheng tang Thales Ferreira JB Hewitt
Iron Tier
No Patrons found.
b. Former Patrons
If you were a former Patron, we haven't forgotten about you! We apologise if we have not been good enough to maintain your support. Feel free to let us know here if you have any feedback for what we are doing. You have also made it worthwhile for us to continue doing what we are doing!
N Aaron Kelly bob Lisa Burini truesea Foile ym Forzparta JungleGym Ryan Jeff Alves silencinho97k Jonathan Rhee James too soo Diego Angulo tasos neophytou L Kub Kymberly Jaden38 AIhon_z Sebastian Cotrina Ziyao FENG Diệu Linh Lê Chris Jones ych 233 kamiko lin xiao Joana Rodrigues Hoang Phan Sandijs yu-181 Michał Bilik HearthDraft Nick Donohue Smallu All Ok 承宏 賴 Tom Rowland Rin 喆 通 qPerc Blaze Kunz Karl Delapena Ariel Rie PCY07 Chris Foster 135 Gustavo Eyer de Menezes Kailey NeonBall Game Jimmy Fingus 蜥蜴 落单 Dallas Thompson Jacek Łuczak Eddy Vankley Yi Rebecca Owen Kayla Marie LazerFerret xx xx Sebastian Fabien Guillaume ynhos Ao Milky Rinoa roguedev20 Alejandro Piñero Terence Pek Frodese Daarol Q Amar AM7 Oleksandr Puzanov adam adam Napat Ardrith Danton Freitas Furie GuanHc
c. Unlisted Patrons
Are you an active Patron or a former Patron? Our lists above automatically update once a day, so if you don't see your name above, do come back in a day and the list should update! If you wish to report any inconsistency or error to us, feel free to do so using our contact form.
---
3. Future Initiatives
7 September 2023 Update: We have some very exciting plans lined up!
What are we going to do with the money that we get from our Patrons? Some of it will go to buying the following things for ourselves:
Coffee
Sandwiches
Video games (yes, we love them too)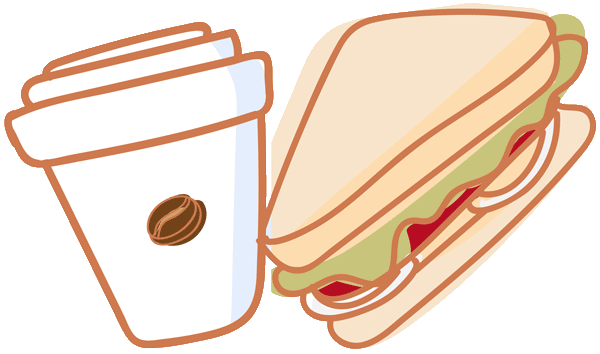 …but most of it will go to intiatives we have planned for the future. Our initiatives are different from typical Patron goals, because they are based on our all-time earnings, rather than our monthly earnings. The reason we are doing it this way is because the things we have planned for the future are all initiatives with a one-time cost.
Without further ado, here are the things that we have planned, and how far along we are at realising them: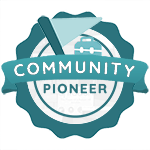 Building a Community Forum
We are looking to build a community forum for ourselves. This forum will primarily serve as a place for questions and answers regarding errors they run into when following our tutorials. It will also serve as a place for general games development discussions. All Patrons (active or inactive) who have contributed any amount to our Patreon before this goal is complete will get the Community Pioneer badge (pictured left) when they sign up for an account on this forum in future.
Update 19 July 2023: The forums are now up!
Goal complete!
out of S$1,000.00
S$0.00
100.0% complete
S$1,000.00
---
4. Why Support Us?
A lot of time and money goes into planning, creating and curating our content. Currently, the free content that we put out in the form of blog articles, web apps and YouTube videos, are being made possible because we take up full-stack web development work, or some form of game development work on the side.
Hence, if you see us slow down on producing the next video of the tutorial series you are following, it's because we are currently busy with a project, or our day jobs in general. Currently, we are only making back about 20 cents back for every dollar we put in to content creation, so we still need to work jobs to make ends meet. If you would like to help us in this aspect (or if you just want the next video in the video game tutorial series you are following to release quicker), you can become a Patron.