Want to support what we do? Our Patrons get exclusive access to certain posts on the site, as well as access to the project files of the more advanced parts of our game tutorial series.
Many thanks to our Patrons below, who make it worthwhile for us to continue doing what we are doing.
Chris Germano JungleGym Jonathan Rhee Anderson Ables Corey Matthews Jacob Henderson Charlie Joana Rodrigues Draken HearthDraft Liam Nash Sabrina Bateman Emi Ghenea Karl Delapena Kailey Jamie Loh Cheeyung Thales Ferreira LazerFerret 乐怡 Furie
---
Future Initiatives
What are we going to do with the money that we get from our Patrons? Some of it will go to buying the following things for ourselves:
Coffee
Sandwiches
Video games (yes, we love them too)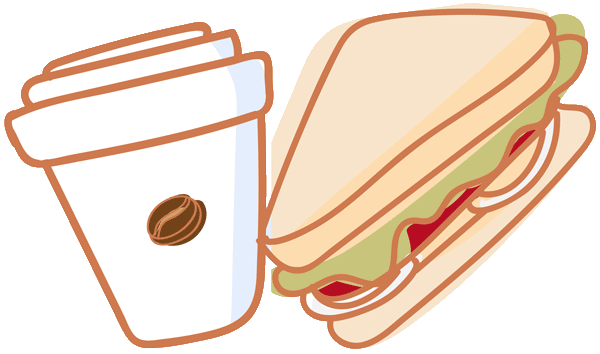 …but most of it will go to intiatives we have planned for the future. Our initiatives are different from typical Patron goals, because they are based on our all-time earnings, rather than our monthly earnings. The reason we are doing it this way is because the things we have planned for the future are all initiatives with a one-time cost.
Without further ado, here are the things that we have planned, and how far along we are at realising them: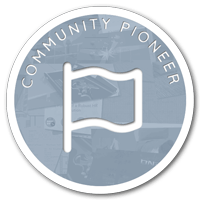 Building a Community Forum
We are looking to build a community forum for ourselves. This forum will primarily serve as a place for questions and answers regarding errors they run into when following our tutorials. It will also serve as a place for general games development discussions. All Patrons (active or inactive) who have contributed any amount to our Patreon before this goal is complete will get the Community Pioneer badge (pictured left) when they sign up for an account on this forum in future.
S$601.03
out of S$1,000.00
S$0.00
60.1% complete
S$1,000.00
---
Why Support Us?
A lot of time and money goes into planning, creating and curating our content. Currently, the free content that we put out in the form of blog articles, web apps and YouTube videos, are being made possible because we take up full-stack web development work, or some form of game development work on the side.
Hence, if you see us slow down on producing the next video of the tutorial series you are following, it's because we are currently busy with a project, or our day jobs in general. Currently, we are only making back about 20 cents back for every dollar we put in to content creation, so we still need to work jobs to make ends meet. If you would like to help us in this aspect (or if you just want the next video in the video game tutorial series you are following to release quicker), you can become a Patron.