In today's digital era, where everything is becoming smarter and faster, and everyone is about doing things that make them look smart, PayPal is absolutely invaluable. It's a payment platform that stores all of our payment information across different cards and banks, so we don't have to remember and re-enter pesky things like credit card numbers everytime we purchase something. Just click on PayPal's big yellow checkout button! It's the smart thing to do, right?
That's right, but only if you're using PayPal for local currency transactions. Your seller is the one incurring all the transaction fees, which should make you feel pretty smart.
If you're buying items using overseas currencies, however, there are…
Currency conversion "processing fees"
Which are hidden in PayPal's fine print and not listed as an additional charge in the invoice — they just charge you a lower conversion rate than the market rate.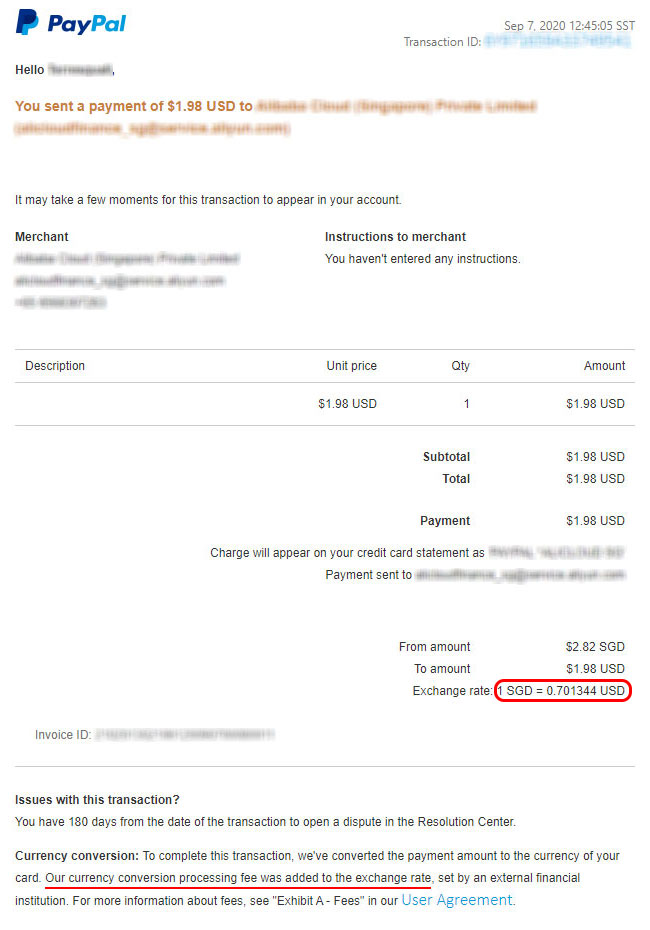 This was the actual conversion rate on the day that the transaction above was made.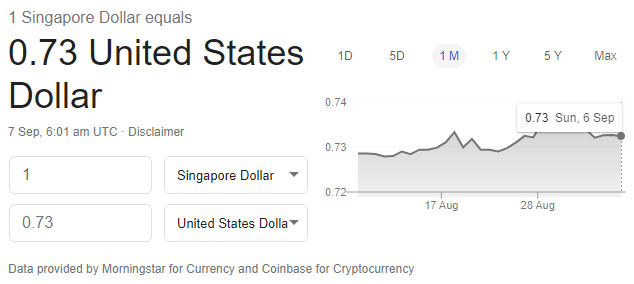 With just a 0.028656 USD difference in conversion rate, the additional costs you incur by using PayPal's conversion rate can snowball quickly:
| Spending (in USD) | SGD Equivalent (Bank) | SGD Equivalent (PayPal) | "PayPal Conversion Fees", i.e. Difference (in SGD) |
| --- | --- | --- | --- |
| $50 | $68.49 | $71.29 | $2.80 |
| $250 | $342.47 | $356.46 | $13.99 |
| $1,000 | $1,369.86 | $1,425.83 | $55.67 |
| $5,000 | $6,849.32 | $7,129.17 | $279.85 |
| $25,000 | $34,246.58 | $35,645.85 | $1399.27 |
How much money you save by using your bank's conversion over PayPal's.
As you can see, the conversion fees rack up fast! With a US$5,000 transaction, you are giving PayPal an additional $280 — which can get you a year's subscription to all kinds of XaaS-es.
Opting out (for PayPal Singapore)
As the PayPal interface differs across regions, the steps that you will need to perform might be slightly different from the ones listed below. This article is being written from Singapore, so you're in luck if you're from here.
By default, every single PayPal account opts into using PayPal currency conversion by default. Let me repeat this for emphasis:
You are opted into PayPal's currency conversion by default.
This means if you get a PayPal account, link a credit card and start buying stuff online, you're going to be racking up these additional fees quick. So, how do you opt out?
1) Login to PayPal
The step above should be pretty self-explanatory. Here's a direct link: paypal.com/sg/signin
2) Go to your Account Settings
That's inside the gear icon on the top-right corner.

3) Access the Money, Banks and Cards tab.
Once the Account Settings page is loaded, you can find the Money, Banks and Cards tab on the right.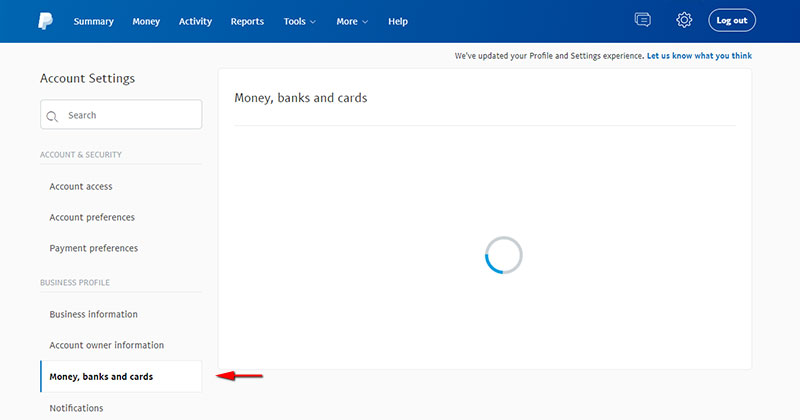 4) Go to the Automatic Payments page.
On the Money, Banks and Cards page, scroll down until you see a Manage Automatic Payments button.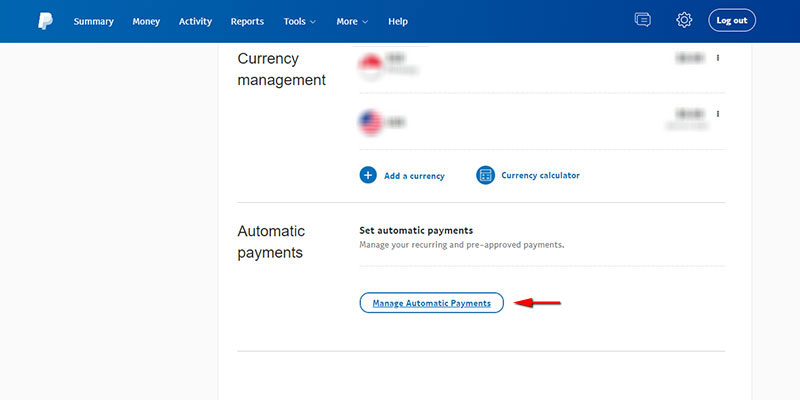 5) Set available funding sources
Once you are in the Manage Automatic Payments page, click on the small Set Available Funding Sources link.

6) Set your conversion options
This will bring you to a page with a list of all the credit cards that are registered with your PayPal account. Your funding sources, as PayPal very obtusely calls it.

To tell PayPal to use the conversion rates that your credit cards or bank offer, click on the Conversion Options link of each card.
Every time you do so, you will be brought to a page that looks like this: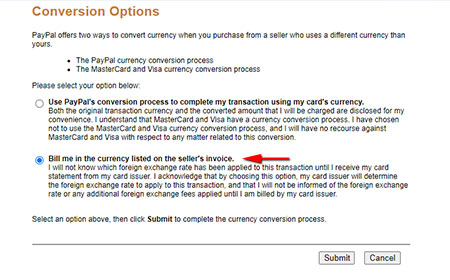 The second radio option (red arrow) is the one that tells PayPal you want to opt out of using their currency conversion service.
Remember that you have to do this for every credit card registered with PayPal! Otherwise, it's possible to have some cards still using PayPal's currency conversion rate, which you likely do not want.
Wrapping up
I'm sure a pretty lively discussion can be started about whether PayPal intentionally makes it difficult for you to opt out of their currency conversion services. I personally think they are, because of:
How difficult it is to find the page to opt out, and;
How they hide the additional charges themselves behind fine-print.
I've used PayPal conversion for a couple of years now, using it to buy all kinds of XaaS-es for my tech work. That's a lot of currency conversion, so I'm naturally unhappy to find out I've been forking out cash I could've saved for my company.
Have an opinion? Please share it in the comments section below!