19 April 2020: We've updated this article with a contributed solution from one of our readers in the comments section.
One of the biggest perks of using Microsoft's Visual Studio to write your Unity scripts is IntelliSense — a code completion aid in Visual Studio that offers suggestions as you write your code, and contextually presents you with information about classes, properties and methods that you are working with.
Given Unity's enormous scripting API, IntelliSense is a tremendously helpful feature, especially for coders who are beginning their foray into developing games and software with Unity; and while we'd love to say that IntelliSense is automatically set up and linked to Unity's API when you install it with the Unity Editor, sometimes that's just not the case. So, if you've got both Unity and Visual Studio set up, but find that IntelliSense is still not offering Unity API suggestions, then this guide is for you.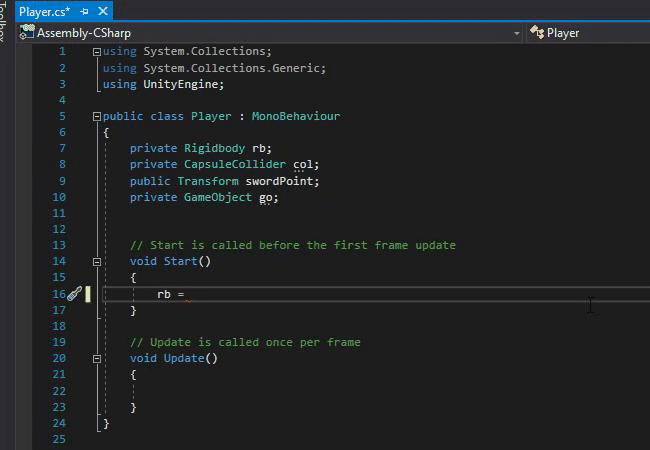 Continue reading